Health Care
J.K. Organisation is constantly adding value to the health care system to improve the lives of those suffering from complex health conditions. Driven by its core value of Caring for People, it has set-up several Hospitals and Health Care Institutions, extending from primary to the super specialty levels, to the society. The Organisation conducts various health camps from time to time for the local population around its facilities in the rural corners of India. It has also been investing on several research programmes to combat the health challenges of a modern society.
Pushpawati Singhania Hospital & Research Institute (PSRI), located in Delhi, is a multispecialty hospital having Cardiology & Cardiac Surgery, Neurology & Neurosurgery, Orthopaedics & Joint Replacement, Gastroenterology & GI Surgery, Nephrology & Kidney Transplant, Liver Transplant, Oncology & Onco-surgery and many more department headed by the best clinical Pool. With best OTs, endoscopic suit, dialysis unit and ICUs equipped with most modern gadgets & infrastructure. PSRI performs maximum numbers of dialysis and G.I endoscopies, colonoscopies in Delhi NCR. Located in South Delhi, PSRI provides friendly a environment with an aim to provide highest level of patient satisfaction.
Established in 1996, PSRI started providing advanced and comprehensive medical & surgical treatment for digestion related diseases.
Promoted by the J K Group, PSRI started its operations with just 35 beds and became South East Asia's first and India's foremost Institute providing advanced and comprehensive medical and surgical treatment for Digestion related diseases. It has grown for over two decades and after commissioning of the new block, the total strength has risen to more than 200 beds.
Other Healthcare Centres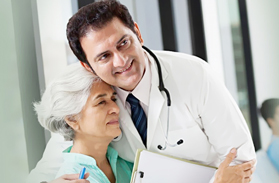 JK Institute of Radiology & Cancer Research, Kanpur
Lakshmipat Singhania Institute of Cardiology, Kanpur
Mother & Child Health Institute, Jaipur
Kailashpat Singhania Institute of Medicines, Kanpur
Lala Kamlapat Memorial Hospital, Kanpur
Special projects for Family Welfare & Population Control Programmes
JK Centre for Tribal Eye Health in LVP Eye Institute, Rayagada