Meet Our People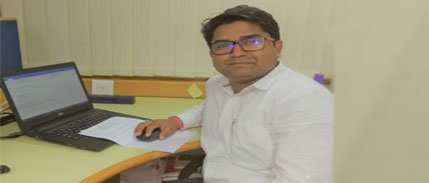 Ajit Kumar
JK Paper Ltd.
I have been working in JK Paper since last 6 years. When I take a stroll down the memory lane, I see myself as a very satisfied person professionally. In fact I have never felt the stress that many people often talk about while working in corporate environment. On the contrary it's like a second home to me. JK Paper truly appreciates its employees by recognizing and rewarding their efforts and performance. I believe that my growth in JK Paper is a perfect example of an ideal rise in a corporate setup and I am looking forward to scaling new heights.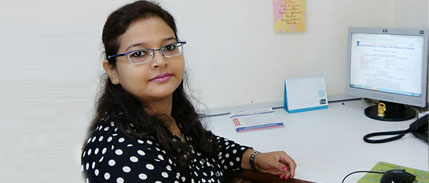 Poonam Singh
JK Tyre & Industries Ltd.
I joined JK Organisation 6 years back as an Officer-Admin in JK Tyre & Industries Limited. Currently I am working as an Asst. Manager – Exports. JKO provides an employee-friendly environment with a good work-life balance. This is the place where employees are valued and talented people are quickly recognized, rewarded and groomed for higher roles. I feel proud to be part of this Group and look forward to my continued personal growth with JKO.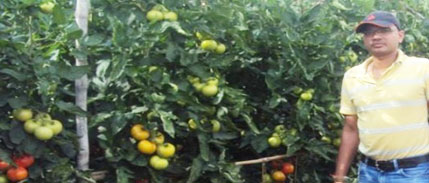 Ravindra P
JK Agri Genetics Ltd.
I joined the company as a Management Trainee and am associated for around 8 years. The company has offered excellent assignments to handle and has encouraged exploring new areas. It's a great experience to work with bosses who are knowledgeable and dynamic yet they are humble and hands-on who lead by example. Of course the biggest advantage here is to be able to work in different domains which also helps me to discover my strengths and abilities as a professional.
A great Group to work at….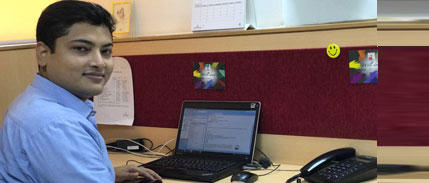 Akhilesh Kumar Sharma
JK Paper Limited.
I have been employed with J K Paper for almost 5 years now. During this tenure, I got many opportunities to enhance my knowledge and operational skills. This has helped me to deal with the current and upcoming challenges of the industry. The company has from time to time provided me opportunity to attend training programmes relevant to my domain of operation which definitely has increased the level of my efficiency. JK Paper has also been providing me platform to share my thoughts/ideas in open forum. It's a great experience to work here as my team mates and colleagues has always been very supportive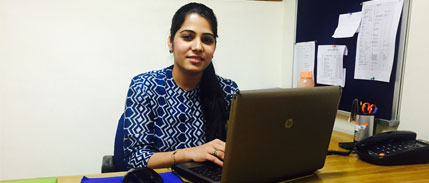 Kanika Choudhary
JK Tyre and Industries
Despite being an old corporate house I guess the JK Group has been a quite a modern and dynamic organisation as it keeps youngster engaged. From taking project related decisions of my own, I have had the opportunity to focus on areas of my interest and strength. Work environment here is extremely professional and youngsters are given cross department exposures which not only help in better understanding of overall functioning of a set up but it also helps in building team spirit and accountability.
A comforting work environment is the best part of JK Group and even the youngest member of a team here is made to feel important and an integral part of the system.